Supporting Your Mission
Designing the most innovative solutions to suit your needs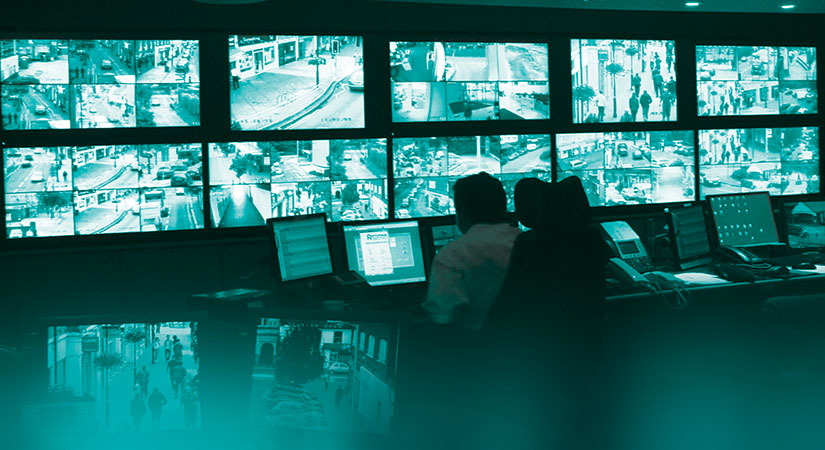 CCTV & Access Control
Eye on Technology has successfully installed CCTV and Access Control Systems across all industries and types of environment. These include Military Facilities, Ministries, Police Departments, Roadways, Public Venues, Seaports and Airports.
Starting with identifying the customer requirement, we have extensive experience in risk assessment, cost effective design, user friendly solutions, delivery commitment and service.
Video Management System
Smart Video Wall Systems
Video Analytics Integration
Third Party Integration
Physical Security Information Management (PSIM)
Integration into Command and Control (C2)
Smart Readers
Biometric Readers
Proximity and Long Range Readers

ID Card Printer
Vehicle Remote Tags
Mobile Terminals
Parking Management
Visitor Management Systems
Time Attendance
Guard Force Tracking
Facial Recognition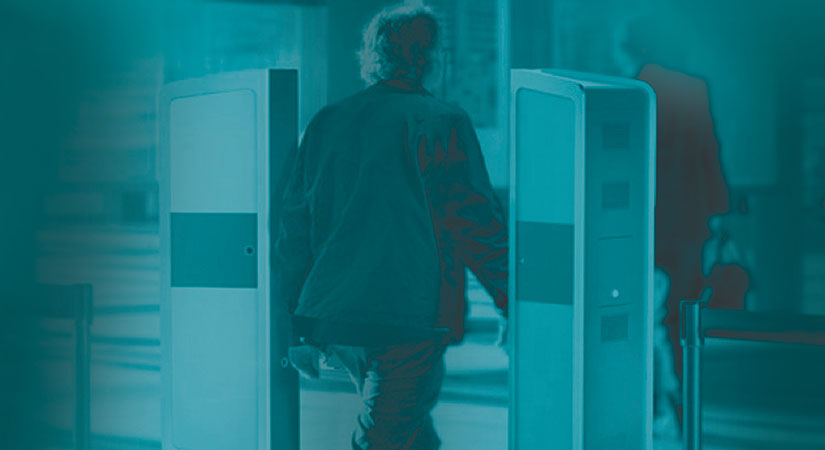 Physical Security
Securing facilities and controlling entry points is the first priority for most Customers. Whether it's an Airport, Seaport, Customs and Border Protection, Government Premises, Critical Infrastructure, Prison, Embassy or Military Facilities we can bring the right solution and technology in place to achieve the needed Physical Security:
SCREENING SOLUTIONS:
Body Scanning
Luggage and Parcel X-Ray Scanning
Cargo Scanning
Vehicle/ Truck Scanning
Explosive Detection
Radiation Detection
Narcotics Detection
Metal Detection
Mass Casualty Prevention
Perimeter & Border Security
Perimeter and Border control is a big challenge particularly when it runs for kilometers, often through hard and varied terrain. Eye on Technol- ogy supplies sophisticated technology for detecting any crossing or smuggling attempts. Paired with our Physical Security solutions, our Customers can monitor and control individuals & elements through increased border protection.
Command, Control, Communications, Computers, and Intelligence (C4I)
Mobile Surveillance Unit
Ground Surveillance Radar
Thermal Camera's (Cooled and Uncooled)
Sniper Detection System
Intrusion Sensors
E-Gate solutions

Turnstiles and Revolving Doors
Under Vehicle Surveillance System
License Plate Recognition System
Tire Killers
Road Blockers
Bollards
Gate Barriers
Unmanned Solutions
Whether by land, sea or air Eye on Technology works with cutting edge unmanned solutions to achieve your mission. No longer are you limited by the environment, mobility or remote locations.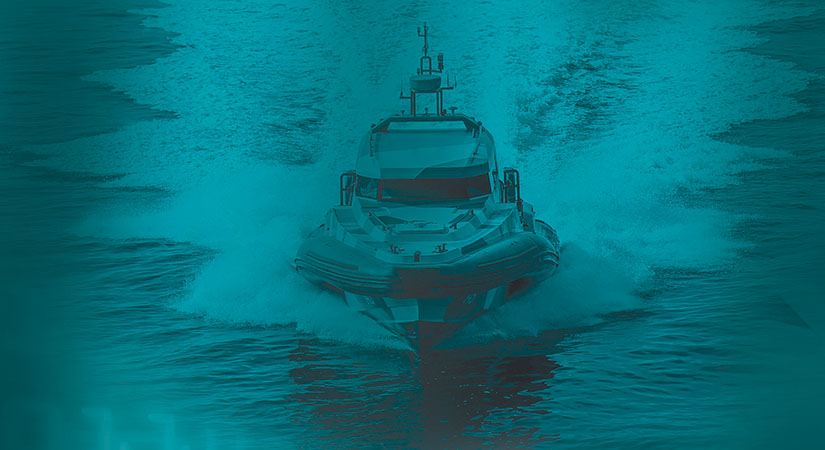 Maritime/ Coastal Security
We can offer several solutions for Coastal Surveillance and Port Security:
Radar and Thermal Imaging
Sonar Systems
Remotely Operated Vehicles
DIS (Diver Interdiction System)
Water Barriers
Automatic Identification Systems (AIS)
Our unique fast boat platform, in its multiple versions and options, combine different combat and communication/surveillance technologies that allow Coastal Guards and Marine Corps to operate with higher capabilities:
Mission
High Speed Interception
Over the horizon Insertion
Extraction of Special Operations forces,
Maritime intelligence gathering,
Underway visit, board, search,
Waterborne combat search and rescue,
Oil platform protection,
Diving operations support,
Gunfire support.
EOD (Explosive Ordnance Disposal)
Eye on Technology provides the complete tools and equipment for Search and EOD teams. This equipment has been field proven for efficiency, reliability and quality:
NLJD, Metal and Mine Detection
Portable X-Ray, Explosives and Liquid Analyzer
Bomb suit and Hook & Line
Barrel & Tactical Disrupters and Binary Explosives
EOD Robot
EOD/IEDD Jammers
CBRN (Chemical, Biological, Radiological and Nuclear)
With the most trusted solutions for treating and managing CBRN and Toxic Industrial Material (TIM) threats, Eye on Technology safeguards military personnel, facilities, communities and the environment. Our solutions are highly sought after by leading security planners for both public safety and government organizations in the region.
Sensor Devices (stationary, mounted, deployable and personal)
Chemical, Biological, Radiological and Nuclear Agents Detection and Identification
Personal Protective Equipment (PPE)
CBRN Sampling Transport Packaging Equipment
Decontamination Equipment
Automatic Warning and Reporting System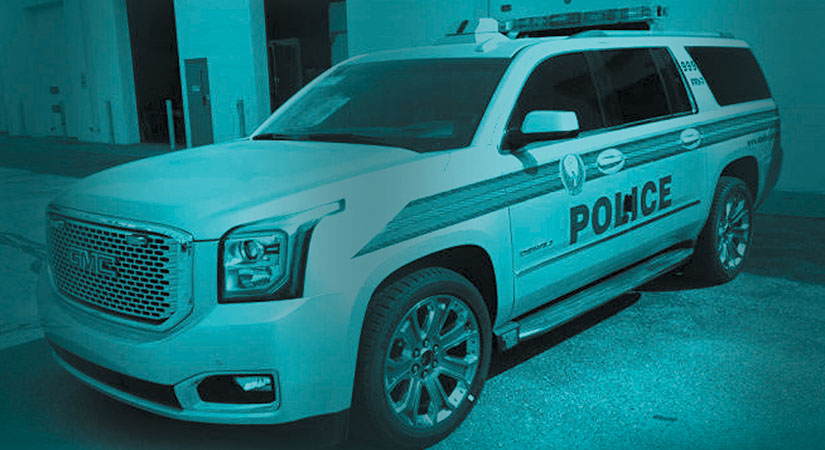 Speciality Vehicles
We supply specialty vehicles of unmatched quality to various sectors such as Law Enforcement, Special Operations units, Border Guard/Logistic units and many more. Each vehicle is expertly designed, engineered, manufactured and tested with the promise of high performance and reliability.
Mobile Command and Control Vehicles
Mobile Surveillance Vehicle
First Response Vehicles
Swat and Tactical Vehicles
Hazmat and CBRN Vehicles
EOD Vehicles
K9 Vehicles
Mobile Clinics
Mobile Laboratories and Workshops
Dive Team Vehicle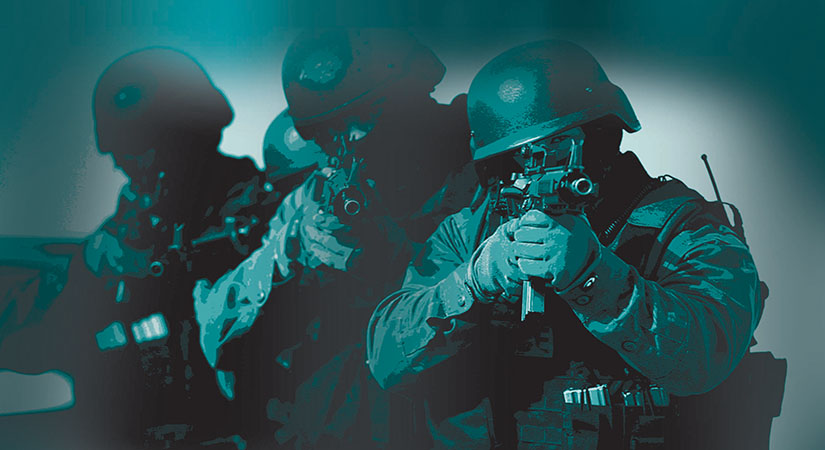 Ballistics/ Tactical
Ballistic Shields
Ballistic Helmets
Ballistic Vests
Weapon Accessories
Weapon Clip-ons
Non-Lethal Weapons
Riot Gear and Equipment
Riot Shields
Training Equipment
Tactical Gear and Equipment
Night Vision
Explosive Containment and Secure Storage
Eye on Technology provides various solutions for Bomb Containment and Secure Storage. All of the equipment is tested and fully compliant. Explosive Containment and Treatment Systems can be perfect for Airport Security, Bomb Squads and CBRN units.
Bomb Containers
Dirty Bomb Containers and Gas Treatment Systems
Explosive Storage Vessel
Ammunition Disposal Unit
Weapon Disposal Unit
Suspect Luggage Containment
Our Secure Storage, a cost effective solution, are used worldwide for arms and ammunition vaults, explosives storage and Sensitive Compartmented Information.
Portable & Stationary Weapon Storage
Earthed Containers
Protected Shelters
Ammunition Containers
Explosive Magazines
Detonator Boxes
Fireworks Containers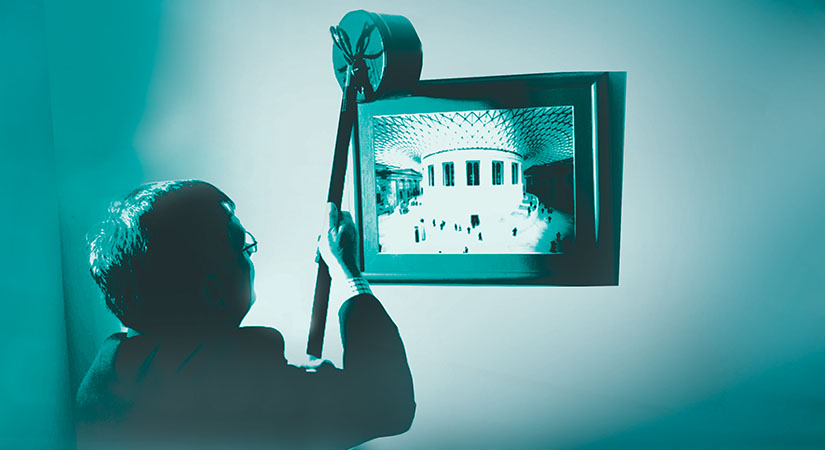 Technical Surveillance and Counter Measure
Direction Finder
Communication Jammers
Convoy Jammers
RCIED Jammers
Backpack Jammers
Prison Jammers
Tracking Intelligence
Cellular Intercept
Long Range Acoustic Devices
Thermal Imaging System
Night Vision System
Sensitive Compartmented Information Facility (SCIF)
Non Linear Junction Detection System
Spectrum Analyzer
Through Wall Radar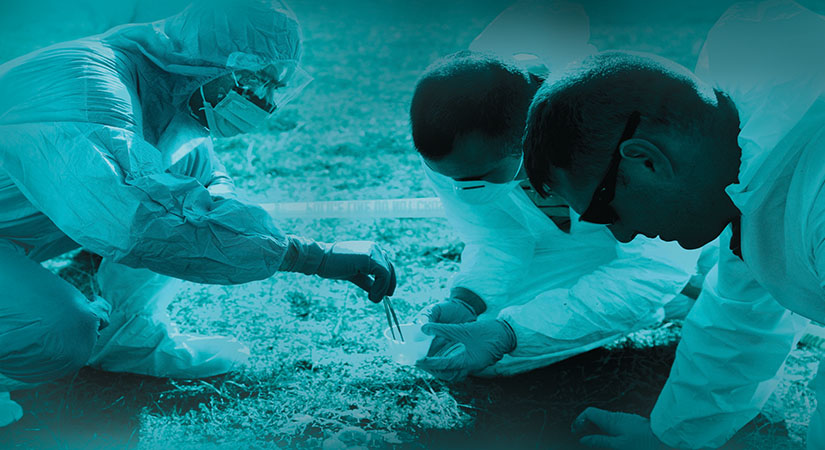 Forensic Solutions
Fingerprint Kits
Chemical Enhancement
Evidence Packaging and Collection
Crime Scene Measuring and Marking
Forensic Chambers and Cabinets
Forensic Tests
Forensic Evidence Packaging
Major Incident Equipment
Body Bags & Sheeting
Mobile Service
We understand the confidentiality and security involved with customer sites and locations. Having both a service center in Abu Dhabi and a mobile service workshop allows our team of technicians to provide swift after sales and maintenance to our customers 24/7.